Integrated Supply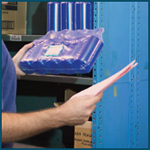 How efficient is your inventory investment? Look to Kenneth Crosby Company to help expand your Lean focus to indirect materials, MRO items and tooling. Our approach offers you supply chain optimization, logistics consolidation and information management as well as financial and process improvement.
An information-driven integrated supply chain is a strategic asset that enables
your organization to:
Identify, Measure & Maintain "Key Performance Indicators"
Reduce Inventory
Eliminate Waste
Improve Productivity
Improve the Product Life Cycle
Control & Reduce Usage
Maximize Production FTPT (first time pull through)
Reduce Machine "Downtime"
Minimize Obsolescence
Maximize Supplier Leverage
Maximize "Multi-Site" Synergies
Control Cost
Our innovative supply chain solutions have resulted in millions of dollars in documented cost savings to our customers.
Flexible and Customized Approach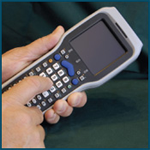 As most business models are unique, they require customized solutions. With Kenneth Crosby, you don't have to reinvent your business model or alter your key processes to fit a "one size fits all" solution for supply chain management. Kenneth Crosby custom engineers every program to support your business objectives, your cost reduction goals, and the overall efficiency of your manufacturing operations.
Working closely with you, we identify opportunities for improved efficiencies, then create and implement new, enhanced materials management processes specifically for your business. By customizing our supply chain solution to your business, implementation time is shorter, allowing you to obtain greater overall process efficiency and cost savings.
Kenneth Crosby offers everything from single commodity to full procurement and inventory management.
On-Site Solution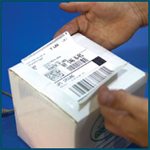 True inventory management is more than just ordering the right materials at the right time. Imagine having an expert from Kenneth Crosby's inventory management team on-site, in your supply room, whenever you are open for business. Utilizing our supply chain expertise, state of the art inventory management software and the latest inventory control technology, we help you gain greater control over the entire "spare part" life cycle as well as the indirect and direct material process. This allows for maximum efficiency of your inventory investment, giving you the opportunity to always have the right part, at the right time, at the point of use.
With Kenneth Crosby managing your materials function, you can refocus valuable resources on producing "World Class" products.
Supported by the Industry's Leading Software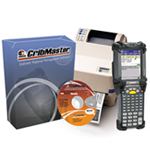 Kenneth Crosby continues to invest in one of the most comprehensive inventory management software tools available, CribMaster by WinWare Inc.
The power of a Kenneth Crosby engineered system supported by CribMaster software:
Provides reports on information uniquely relevant to your business
Focuses on inventory reduction
Identifies high use items and areas of use
Is fully configurable
Shares information with Maximo, SAP, JD Edwards, MfgPro and others
Provides multiple levels of security and access restriction
Is ODBC Compliant
Is expandable to meet your changing needs
Provides tools for "continuous improvement"
Inventory Control Technology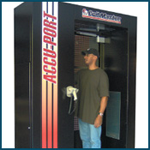 Through tool crib security and increased user accountability, Kenneth Crosby protects the material in your inventory. For even greater control and efficiency, your system can incorporate vending machines, scanners, and the latest RFID technology to track and monitor inventory automatically.
Point-of-Use distribution devices use employee ID badges to provide secure traceable access to materials
The system controls the approved release quantity of each item
Reports are generated daily, detailing usage, employees and times
Auto e-mail reporting capability
Restricted individual item access