Distribution
Kenneth Crosby Company distributes thousands of industrial products from hundreds of manufacturers. That means you can save money on the products you know and trust.
At the same time Kenneth Crosby can simplify your procurement process with a single source of supply while providing beneficial expertise from its technically qualified sales support team.
Each week Kenneth Crosby ships more than
4,000 orders - 25,000 line items - to our customers!
Aggregate Buying Power
Kenneth Crosby has the buying power to negotiate the best deals with its suppliers on your behalf. Each week we ship more than 4,000 orders - 25,000 line items - to our customers. Kenneth Crosby remains a first tier supplier to more than 600 manufacturers. Our high-volume discounts allow us to obtain the highest quality materials at the best possible prices for you.
We use the aggregate purchasing power of all of our customers
to get you the best possible price.
Kenneth Crosby's People Make the Difference
Our knowledgeable, factory trained customer service representatives and sales engineers are ready to assist you. Whether helping with product selection over the phone or troubleshooting a piece of equipment on-site at your facility, our staff provides the superior product and service support that you expect from a valued supplier. Kenneth Crosby's ability to assist in selecting the best product for your application translates into increased productivity and lower costs for your business.
Our customer service and sales personnel
have hundreds of years of cumulative experience!
A Trusted Name for Generations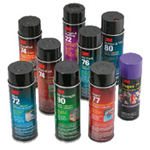 Since 1936, customers like you have come to rely on Kenneth Crosby as a complete resource for industrial products. Our heritage is one of researching and representing the leading suppliers in the marketplace. As new technologies and new products are developed, Kenneth Crosby takes pride in introducing them to its customers. From Abrasives to Special Print Tools, we have the cutting-edge products and expertise to support your business and make your operations more efficient.
Through the years we've earned a reputation for developing and maintaining strategic partnerships with our customers. These partnerships go above and beyond the offerings of any competitor. Kenneth Crosby is committed to providing solutions for your most intricate materials management challenges. Our determination to take a more proactive role in meeting your needs has made the name Kenneth Crosby synonymous with complete supply chain solutions.
Our vendor relationships encompass hundreds
of manufacturers, thousands of product lines
and millions of SKUs.
Value-Added is Built In
As leading proponents of web-based technologies, Kenneth Crosby is well tenured in the new world of supply chain options, for manufacturers and customers alike. We respect the fact that you have a choice when it comes to suppliers. That is why Kenneth Crosby is dedicated to building each of our customer relationships on a solid foundation of value-added service.
Whether you're looking for local inventory or technical assistance, commodity management or an overall supply chain solution, we ask you for the opportunity to prove our capabilities and earn your business.